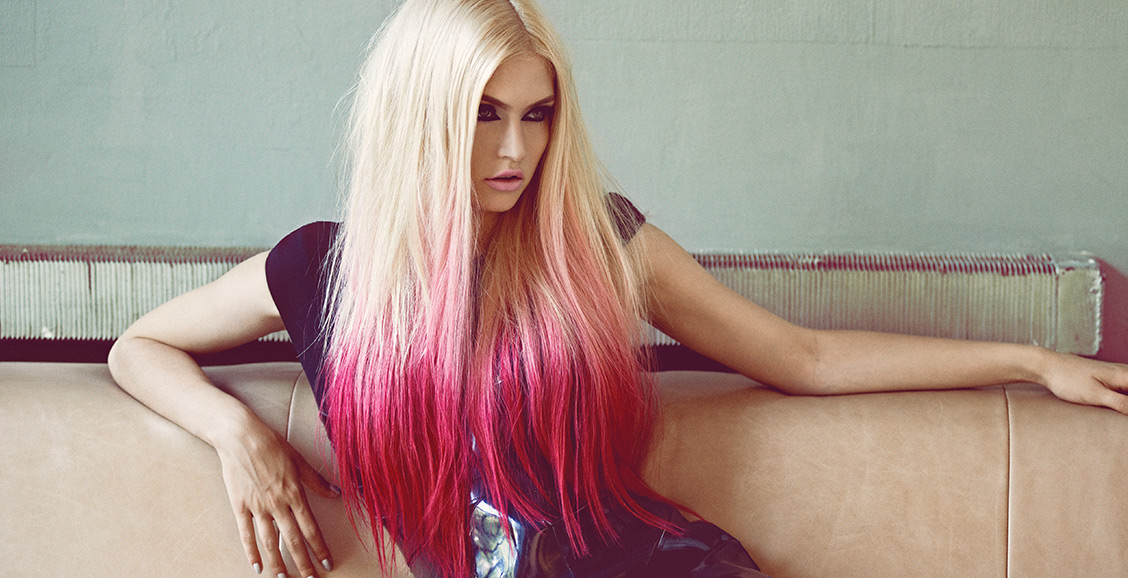 Summer sun rays gently skim face and warm the cheeks – this is what most people associate with summer days. However, summer can be observed also with a bare eye. You just have to take a look at the summer style. Colourful clothes, rainbow make-up and… blonde rouge! What is it and why is it so great for summer time?
A walk around the city in the middle of the summer is the best chance to find some inspiration. Women encouraged with warm sun, tend to experiment with their style in these hottest months.
In the winter there are no more colourful dresses, pastel accessories, flowery patterns or radiant make-ups. This set lacks only colourful hair.
Indeed summer is the time when many girls want to get crazy and dye their hair all sorts of colours. Blonde rouge is a summer inspiration with pink colour. This is a girlie alternative for these of you who prefer not to change hair style into entirely rainbow-like, but would want to introduce their appearance with some freshness and a bit of craziness. What is this trend all about?
STRAWBERRY HAIR
Sweet combination of light blond with shades of pink is this year's hair style trend. What a pity, that it is reserved for women with only blonde hair. No matter if you are natural blond or maybe frequently lighten your hair. Pink shade on every blond hair will look very light.
Women with darker hair can try alternative colourisation. You just have to highlight hair with other warm and contrasting colour, like red, copper or violet. All of them perfectly emphasise assets of brunettes.
Blonde rouge is a colourisation with many faces. It all depends on the creativity. You can just try highlights in pink shade or treat your hair with strawberry ombre. In any form, hair style will gain effective look. Be assured that other women will burn with jealousy and men will not be able to look away.
What's interesting, blonde rouge does not have to be performed with semi-permanent dyes. This trend will work both in the office and on a festival. It introduces some extravagance to feminine appearance, but still in an elegant manner. Well, unless chosen shade of pink is more neon or pastel.